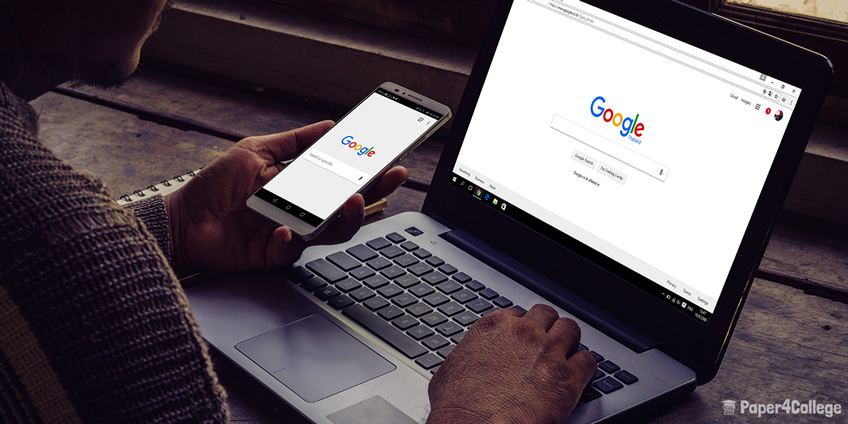 The most significant part of the writing process is surely the search of ideas for your paper. Only after completing this step, you will be able to produce the perfect result of the work and get an excellent grade. It is essential to get aware of the ways of looking for the concepts to put down in an essay. It is not that hard if you know how to start this kind of work. There are some significant ideas on how to cope with essay writing in a fast and efficient way. We have prepared a number of useful hints which you can apply in practice.
Search in the Library
It is crucial to visit the library at least one time before starting work on your paper. Although it seems to be an old-fashioned and useless way of searching the material for your new project, you are mistaken. This step can help you to build the core of your work. Not all books are possible to find on the Internet, or you may be asked to pay the extravagant price for these materials.
Thus, it is much better to save your money and use books from the library. Luckily, most of them have the automatic search which you can provide on their web pages. Moreover, the library has lots of quiet and calm halls where you can work with the highest productivity and speed, so there is no fear that someone can disturb you.
Use the Internet Effectively
It is true that everyone can use online websites to find the necessary materials. However, only some students are able to search the information in the most efficient way. The majority just picks the first results shown in the Google and does not care about their credibility. That is why their papers have the poor quality.
It is essential to know that not all articles and books you see published on the Internet should be used in your project. The wrongly chosen sources can completely deplete the results of your efforts. Try to find some online libraries or collections of articles. These may be the websites of particular journals or the lists of peer reviewed texts. Scholarly books are also the nice variant to use.
Take Video Materials into Account
It is important to pay attention to the video materials as well as to the textual information while writing your paper. Sometimes video clip can be much more useful than an article which has several pages. Moreover, it is often a more interesting and effective way of understanding the material. It is easier to comprehend and use as the basis for your essay. It may become an enjoyable activity for you instead of wasting your time on reading dozens of books to put down a few pages of text.
Try to pick scientific videos such as documentaries which include the interviews, depiction of some real events and other important materials. However, it is also crucial to remember that fiction films will be absolutely useless for you as you will not be able to get the trustworthy information from them. Furthermore, such materials can become the reason a professor will grade your paper poorly because of the unreliable content.
All in all, there are several significant aspects to take into account while searching for the necessary materials for your paper. This process may be quite hard if you have no idea on how to provide it correctly. It is a pretty good idea to use our tips and hints and save yourself from failures from the very beginning. Remember that your success depends on this stage of work, so you should pick the sources of ideas for your project carefully. The well-done job can bring you the highest grades as a result.
Leave a comment: