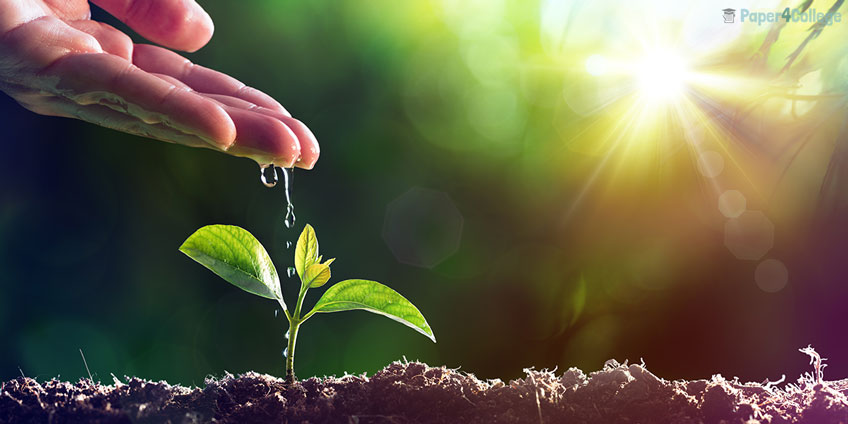 Everyone knows that the process of preparation is as important as the particular steps of creating your piece. Thus, it is crucial to cope with this stage and do all necessary things. Remember that you indicate your future success in such a way. That is why you should work hard while preparing. It can help you save your time and energy, produce the better result and prevent stress. It sounds much better than realizing that you have made a mistake even before you have started a paper.
However, in this article, you can find numerous tips on how to prepare correctly and which particular things you should do before the beginning.
Brainstorm Your Topic
First of all, it is important to comprehend the theme perfectly. In this way, you will easily invent some ideas to put down in your paper. How can you brainstorm your topic effectively? Try to base the process of learning on the specific questions in order to be aware of the main subject, peculiarities, time frames, and other crucial things in your work. It is important to write down the major statements and facts, which you will use later in an essay. Read specific literature and pay attention to documentaries. Do not forget that in order to produce a good paper, you should be perfectly acknowledged of your topic.
Revise the Grammar Rules
All of us make mistakes while writing essays and most of these inaccuracies are connected with the grammar. Thus, a lot of time is needed to fix them and reach perfection. How can you avoid the necessity to revise your work again and again? Sure, the best method is not making these mistakes at all. It is not easy but you can try.
Revise the sections of the grammar rules, which seem to be the most complicated for you, and where you usually make mistakes. Use the capabilities of modern technology, do exercises, check the answers. Build phrases and sentences using rules that cause you difficulties. You will save yourself from failures in such a way and create a nice paper from the first attempt.
Prepare Your Workplace
It is essential to prepare your workplace. It will help you to work more productively and avoid various distractions. Moreover, it may become easier to get inspiration. You can argue that this has nothing to do with productivity and that it is possible to work in any environment, the main thing is to be interested in the result. In fact, no one says that this is not possible, but it all depends on what kind of result you want to get.
At first, it is essential to work in a clean and comfortable place. It means that you should put away all distractive objects and clean your workplace. Make it light and pleasant. You should enjoy writing but not try to find anything in thousands of papers, which fill your room.
Turn Off Your Mobile Phone
Very often, people get distracted from writing because of their mobile phones. They pay attention to all new messages, check their social networks every five minutes and talk with their fellows for hours. There is no wonder that writing essays takes too much time as a result. Moreover, the quality of this work is quite low. You will have to turn off your phone while writing in order to avoid such nasty things and deal with your tasks successfully.
Summary
All in all, there are several practical tips and hints to use and keep in mind if you wish to reach the success. These ideas can make your essays better and more interesting and you will spend less time on creating them than before. Try not to fail on the preparation stage, as it can be very useful and ease your task. Moreover, you can share these ideas with your classmates and help them to avoid distraction and failures.
We hope that this article gives you all necessary information for writing and dealing with the possible challenges, which may occur. Do not hesitate to use them. You will see their effectiveness quickly, as it mirrors on the quality of your essays and the speed of writing as well.
Leave a comment: