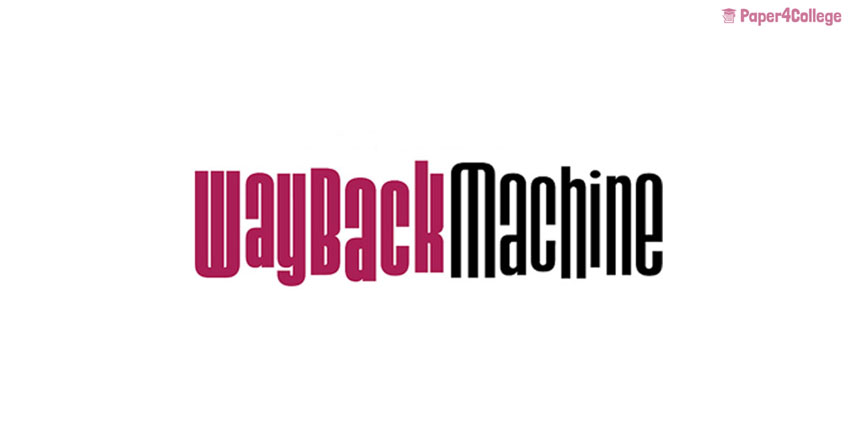 The world is moving forward all the time, but nostalgia is everywhere around us: on TV, in the fashion industry, and, of course, in people's minds. And besides, it's on the Internet! Also you can find the website paper4college.com on the Internet, which will be your assistant in academic affairs.
Any Visible Link?
Lots of words have been said about the Internet and what it is made of. In a laudatory discourse of epic style emphasizing its so to speak progressiveness, it's interesting sometimes to trace a non-negligible number of anti-progressist tendencies. Through eternal updates, it's easy to miss this another aspect: the Internet is home and, dare I say, nursery of nostalgia. So, where exactly can we spot it?
Nostalgia on the Net: Existing Forms
Several aspects exist when we talk about nostalgia on the Internet, as scholars suggest: the Internet can be nostalgic in itself, the Internet is the repository of triggers of nostalgia, nostalgia serves as a clue or building bricks for the Internet to function.
The first aspect manifests itself through some special websites with the interface similar to that of the 90's, as well as through dark.net community (if you haven't heard about it – then go to check it out). It's really interesting to state that outdated interface doesn't disappear completely, but continues to exist somehow in the form of the underground.
"Wayback machine" is another example of this aspect. Thanks to this website, we can have access to the Internet pages considered extinct now, so that's some kind of "the Internet memory." For the second aspect… well, no need to look for it for a long time: YouTube videos or other data accessible online testifies to this. As for the third one… well, that can be a bit trickier: remember the functions of a throwback on Facebook or dropbox ("year in review" or "on this day 1 year ago"). These options are often nowhere to hide from, thus, nostalgia is becoming even something of a must.
Nostalgia and Gaming
Nostalgia for elitism and authenticity is another interesting issue on the Internet. Well, it predominantly concerns gamers, and, at first glance, it seems that the Internet has nothing to do with it, but in fact, that can be misleading.
As a matter of fact, oldfags build their identity upon nostalgia, as their discussions on the Internet reveal.  The fact that some old games were really more challenging in that they required more dexterity from gamers (and moreover, the system of damage wasn't so well-balanced as it is in sequels of lots of popular games now) contributed a lot to such conception and the birth itself of this phenomenon. Such players often demonstrate intolerant and aggressive behavior towards the "noobs." So, as far as we can see, nostalgia often borders on conservatism of thought, and that can easily be found on the Internet.
Nostalgia and Social Networks
Talking about social networks it's hard not to see nostalgia there as well. They represent a very nostalgic enterprise, as this is somehow the endeavor to get together the atomized and scattered particles of the world. Sometimes the anticipation of nostalgia is exactly the thing that counts, as social networks are about communicating with people and awaiting the response of someone you haven't seen in a long time… well… it's hard not to spot nostalgia there.
Nostalgia and Blogging
Of course, another striking example of using nostalgia is in the blogging sphere. Certainly, it can be used in different ways, but what's extremely interesting is that nostalgia acts as a tool enabling identity. You've probably encountered tons of names of blogs where longing for the past is regarded as something translating the image of an author himself or herself? Different thoughts are possible on this, such as a rebellion against the predominant notions of Time and logics of its unfolding.
Nostalgia and Marketing
Nostalgia is, of course, (and has always been) a marketing tool. You've spotted many times some content or ads with images typical of "good old times" advocating simple and accessible format of coziness and comfort, haven't you? No wonder it's meant to work this way: the past is always associated with something stable, and it's easy to remember the good moments rejecting the bitter ones, as the present becomes even more complicated as you move through your adult life.
Why Not Be Amazed?
You can easily have access to YouTube videos with content from the 70s or 80s, and live it anew by yourself in a digitalized form, that's actually several clicks away from you. We're all already accustomed to it and do it regularly, but remember that this is something we couldn't even dream of some twenty years ago.
Leave a comment: