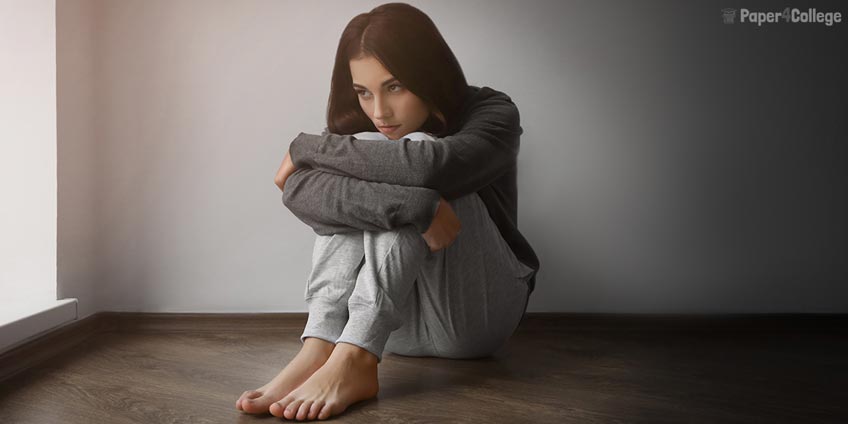 Life is full of various problems. Some of them are as easy as a pie and the others happen to be a challenge to overcome. One of such issues is an illness. As we know, when we have the health problems, other things become insignificant. There is no other thought except for your trouble. Day-to-day activities, work, and study take a back seat.
Those who have survived cancer can ascertain you that sometimes a study is the only way out. In that regard, this article picked up the most common physical and psychological problems the young people undergo, their pieces of advice how to overcome them, and thoughts aloud regarding the study in this challenging period in their lives.
Common Physical Problems (Kathy, 25, Currently Working Student)
Well, there is a wide range of the problems, beginning from easy, if they can be so called, and ending with those that make you suffering enormously.
Eating
You have a poor appetite, nevertheless, it can be a weight loss as well as weight gaining. To swallow becomes also a problem: Gaging, coughing, spitting, and feeling pain are typical troubles that affect swallowing process.
Fatigue
What is more, you can feel fatigue almost day-long. It is your typical condition and the main step to overcome it is to accept it. Right after a chemotherapy, nausea and vomiting are your best friends. In these days, the challenge is to make it to the next morning.
Pain
Then, pain… when it comes you can feel irritation on everyone around you. You cannot sleep or eat, or just communicate with someone. However, pain can be treated and relieved somehow.
Sleep
In addition, I still have sleep problems. I cannot sleep at night as other normal people, it takes around 3 hours and that is all. When I was under treatment, there were the periods, on the contrary, when I could have slept for two days. Of course, in this case, you should keep to a diet and make exercises at least once a day to normalize your sleep schedule, no matter how hard it is.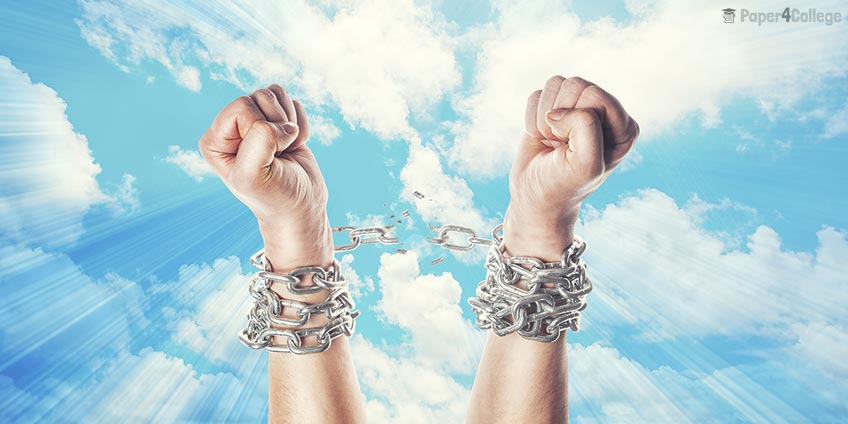 On the Way to Recovery
Having listed almost all physical side effects from cancer, I can surely say that the first half of the year you will be so stressed that won't think about study at all. When I got to know that I had cancer I was a third-year undergraduate. I underwent a one-year treatment in Italy, where my mom lived and worked. It was a very beneficial confluence of circumstances for those health conditions of mine. I had an everyday access to the sun, sea, and healthy food. However, as I said already, in the first half of the year, I got out of track.
Studying Process
Aftermath was the time period in my life when I felt like a newborn. I learned to walk and to eat, speak and laugh. My doctor said to me that it is a high time to restore my previous physical condition. I started walking every morning; after three months I already began jogging very slowly. In this period, I found out that I could again read books. It inspired me to learn again and train my brain. My mother provided me with Italian textbooks to learn this language. It was a perfect opportunity to learn the ropes of the Italian, which was fascinating for me as I am a translator by the specialty.
College
However, the most difficult period was when I returned to the college. As you know, a typical day rhythm of a student is very fast and rather intensive. I felt as a countrywoman in a big city. It was difficult to make homework, sit on lectures all day, and manage a household, living in a dormitory again. Moreover, I did not want to be a kind of special in a class and, thus, I tried to behave as everything was perfect.
In that regard, I suffered a lot, feeling as an idiot among groupmates. However, I attempted to turn the situation for my own benefit. For example, I still have insomnia; therefore, I decided to learn during such sleepless nights. All the more so as I have to apply more efforts comparing with my groupmates to perform the same task. That is why the nights became my faithful companions during the study.
Psychological Condition Issue (Marcus, 22, Student)
Sounds as I am a kind of psycho. However, it is not true. I am still the same guy who likes Boston Red Sox and reads Stephen King non-stop. The only what has changed, when we are talking about my psychological condition, is other people treat me and, consequently, my relation to them. Read more here.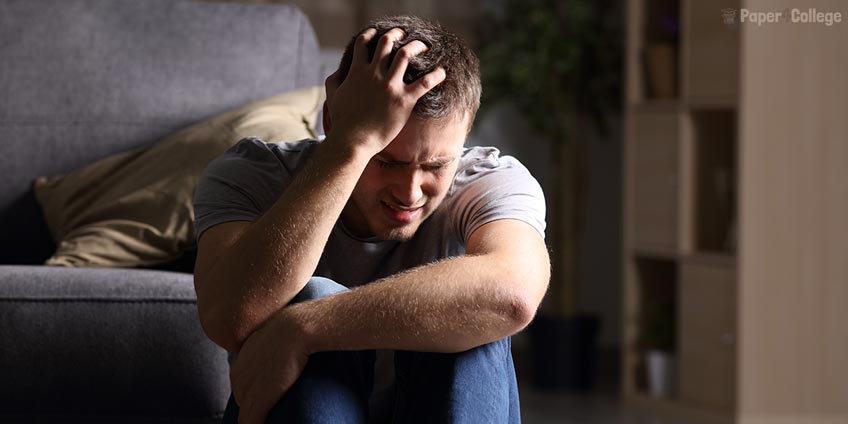 Sorrow? No, Thank You
The most horrible feeling that you can feel with your skin is people's sorrow. The truth is that I do not need to be felt sorry for. The thing I really wish to see is understanding, just it. I want to be treated as previously because the only my desire at this moment is to forget about all this dread.
I perfectly remember my first days when I just got to know about my illness. Some people allayed me and assured that everything would be fine. Some other came to me with scared eyes and this senseless phrase "I'm so sorry." In their faces, I read the thought that they, maybe, should talk with a dead man.
Studying
When I got back to my education, I felt sympathy and care from the teachers. They have been always trying to show interest in my health condition on every lecture asking "do you feel sick??" or "You can do nothing if you cannot." Frankly speaking, it embarrassed me.
Surely, I felt not at my best but I understood that studying was the only thing where I could prove that I were the same. That is why I considered my pain, insomnia, and depression as something that would be with me until I continued to pity myself. And it works, it is already one year and three months I am in remission and at this moment I plan to achieve many educational goals.
Leave a comment: