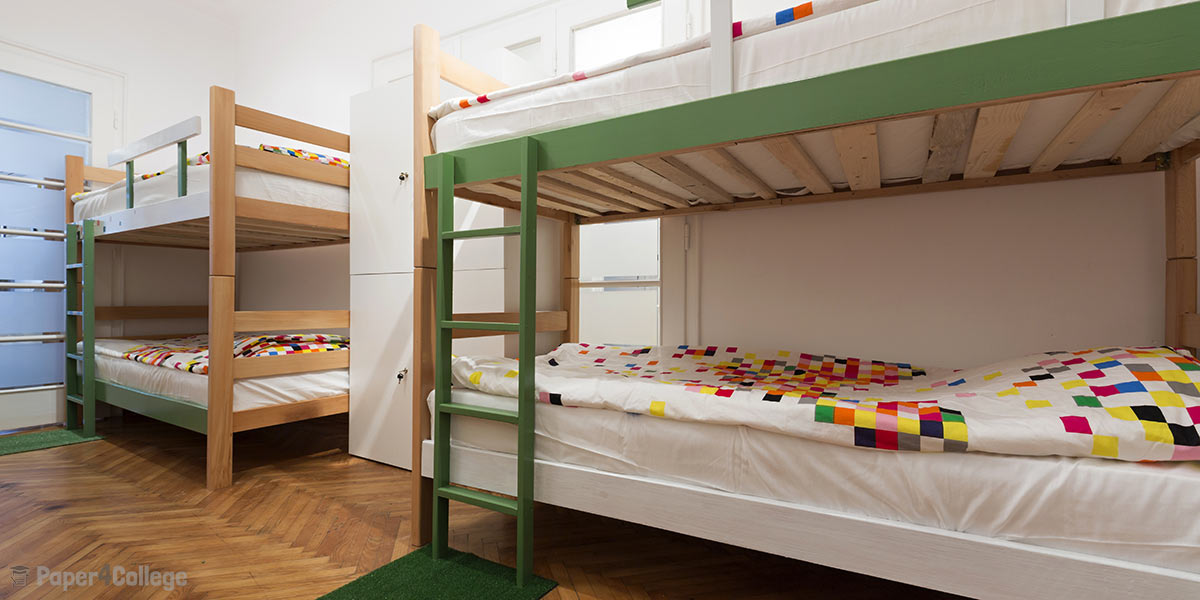 Congratulations on your new home! It may seem impossible now, but this room will be the first thing you will miss after the college is over. It will be the place you will experience the student life in and out at, it will be the place you will have to spend most of your time at. Even if it is pretty tiny, with a couple of good tips you can make the most of it. Here are some things you can change without spending too much money.
Make the Most of Every Centimeter
All the dorm rooms are usually very small, but you can add some extra places to put your things in if you think logically and strategically. For example, you can purchase boxes with a lid and fill the empty space under your bed with them. You can hide your shoes or other supplies in these boxes and it will look neatly and cute.
The top of your table or dresses can easily be doubled, as well as a couple of extra shelves may be added. Everything depends on the room layout and your needs so check everything out carefully before making your purchases.
The Ideal Bed
Out of all the things in your dorm room, the bed will be the center of your living space. It will not only be a place you sleep during the nights, it will be the place you study, you relax, the place where you hang out with your friends and the place you live through all the happy and tough moments of your student life. It is also a place to show your creative self. Even a couple of extra pillows and matching clothing will make it cute and personalized.
Add Some Light
You can never have too much light, so one or two additional lamps may be very handy. You can add a romantic lighting to your crib, or add sparkling lights to the window. Also, you may want to buy a study lamp for your desk as general lighting in the room will not be enough for the study sessions.
Create More Space
Mirrors can make your small room look bigger. So adding a big one on the door or on the wall may optically prolong the space of the area. Besides, a mirror is surely a necessary attribute for every dorm room.
Add Home Reminders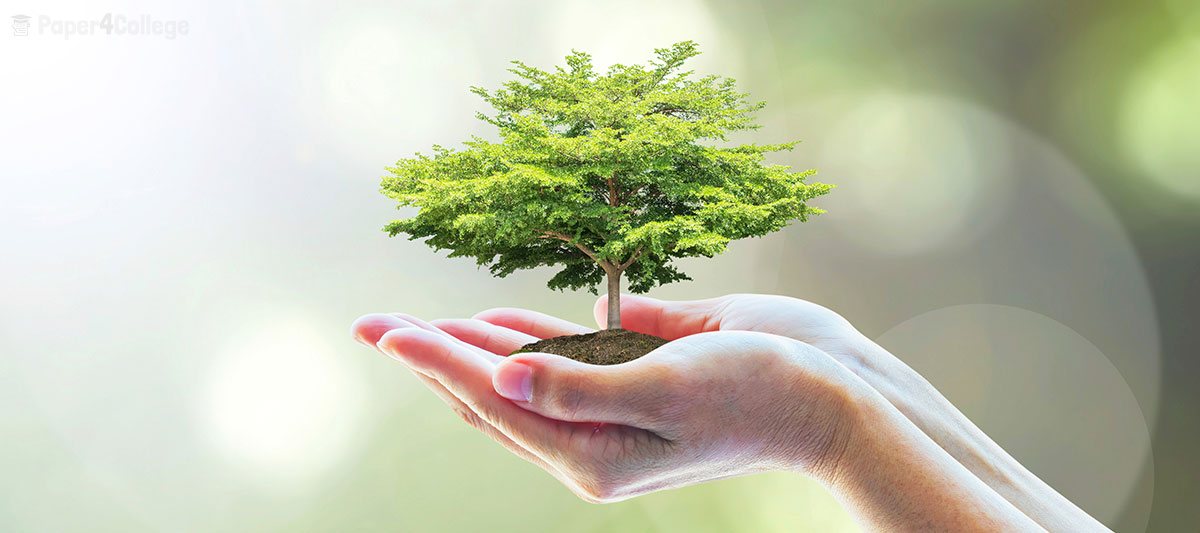 Even if you are eager to leave now, trust us, you will miss your family and the coziness of your home room. So bringing up a couple of attributes from your home is a very good idea. It could be photos with your family or school friends or just a random thing you used to have in your bedroom.
Buy a Fluffy Carpet
Rugs can add coziness to any place and make it look very cute. Adding one will make your space more personalized and cover the unattractive floor in the room. Of course, you will be too busy in college and will not have a lot of time lying in your bed, but you will definitely like to take the most of every spare moment you have.
The easy decoration of the dorm room can surely transform it into the place you want to come back every day!
Have Your Own Garden on a Balcony
It seems like a good idea to grow your own plants and vegetables not even going out of your room, does not it? Students from Norway have started growing tomatoes, onion, garlic, spinach, parsley and even potatoes on their own balcony in a dorm and now they do not only spend less money on foods but also have organic products in their home.
All you need to do is to have some place there, buy some soil and seeds of your favorite vegetables and plants and do not forget to water them too! Some students even start a business selling their own-grown organic plants.
One problem - you also need to have a balcony.
Make Your Armchair Trendy
Do you want to be unique? Have a unique chair! As it is a main component of a student's life where you will spend most of your evening time (we hope not all) studying and doing homework, make it the one you really want to sit on. Have a nice fluffy material to make it really cozy, you can even put your own blanket made with old sweaters and let it warm you up during lonely and freezing evenings.
Develop a Life Calendar
If you are a self-organized person who loves having all in order, put a board on the wall with nice structured pin paint chips. You do not need to buy it, however you can you if you want but a hand-made board of things to do with drawings, own pictures and lots of different miscellaneous things like tickets from cinema, stickers and so on.
Even if you do not like to be a neat person and prefer a gaudy lifestyle without any schedule, having such a bright and colorful board on your wall will definitely your level of self-organization and impress people with your artistry.
Individualize Your Room
If you want everyone who comes into your room say "wow, it is all of your style!" it is high time making this space your second home. Even if you do not live in a room alone, you also own a part of this room which you can decorate just as you want. So, be confident to add your name initials on the side of your bed, decorate your lamp with pictures of your favorite animals or have you own pillow painted with your own style.
Have a Welcome Sign
It is more for your guests and not for you but they will definitely find it amazing when being greeted right in the door. It can be anything: from a welcome floor carpet to a hanging bell ringing when someone comes in.
A Cinema in Your Room
The last tip is definitely the coolest one as it will surely allure your friends to your room. If you want to watch a nice movie with friends but have no desire to go out, simply make your own!
For that you only need any middle-sized box, your own smartphone (or a roommate's one) and a magnifying glass to project it on a wall. Voila! A dozen of friends in your room is guaranteed.
Have these tips on improving your dorm room as a good reminder that only you can decorate the place you live and not vice versa and start being creative today!
Leave a comment: