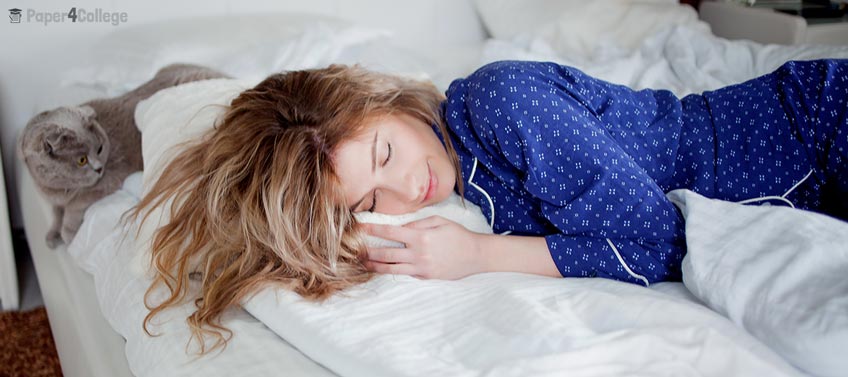 Sometimes students do not have a desire to finish the tasks they need to do, they feel incredibly frustrated, and their academic results get worse. So, we just want to share the main things that can help you get out of this state and start being productive again. By the way, you can always get the help of experts from paper4college.com to write your essays.
Outer and Inner Changes
Probably, the main thing that will motivate you, make you want to study hard, and do the tasks that you need to get done is your environment, the space where you have to do all your homework and prepare for your exams and tests. So, when you feel upset and are procrastinating, you can try to change your environment – throw out some unnecessary stuff, rearrange your desk and drawers. Do you not think that this may help? Just try and you will see!
We practically do not devote time to this issue. Of course, there are many more important things that require our attention and participation. However, what surrounds us sets the tone for our mood. Such things are not felt right away, their effect is not direct. But in the end, we have a result that is entirely caused by them. And in this case, you do not need to go to extremes. Cluttered space leads to clutter of thoughts, but an empty room is also not an option. Empty space leads to confusion, lack of purpose, lowering the comfort level to zero, and even fear.
You have to be in the right environment that brings you the right energy. Fill your study space with beautiful things. You can organize your environment by looking for some new ways or purchasing new things to keep your inspiration. You can even find some little quick D.I.Y. on YouTube to create some inspirational study or decor stuff to remind you about your positive mood. Your home decor can also be organizational because you set everything up. When your room is organized – your plants, your chair, your desk, etc. – you will have a great environment that will make you motivated and push you to stop procrastinating.
Declutter Your Room
Also, when you do not have any desire to get up and start writing the essay that you have to send tomorrow, or you cannot stop scrolling your Instagram feed, when you just lie in your bed, you can start with decluttering your room.
Get rid of some stuff that you do not use anymore. For example, you can sell your textbooks from the previous year of study, or return some books to the library, clean your space, wipe dust from all the surfaces, rearrange your wardrobe, throw out clothes that you do not wear anymore, change your bed sheets etc.
Long story short, do whatever you have to do to make your room clean and airy. This simple action will give you a positive mood. And in the clean room you will be much more productive and get more study tasks done.
Turn over a New Leaf
Another great way to get you out of the bad mood when you do not feel like doing anything is to make a fresh start. You know, you can swap rooms with your brother or sister, or move all the furniture across your room or your whole apartment, and refresh your space. You can simply set aside your study tasks that you are trying to work on, put it to the back of your mind for now, and just start a new study task, or clean up your room, or declutter your desk, or rearrange your wardrobe, or refresh all the space.
After that, you will feel so much more motivated and happy. When your space is clean from some unnecessary things, you can fill it with things that you love, that will make you actually want to finish your task, whatever it is. You can buy some new stationery, put a new plant on your desk, or decorate the walls with photos and lights, or even buy some new furniture.
Leave a comment: