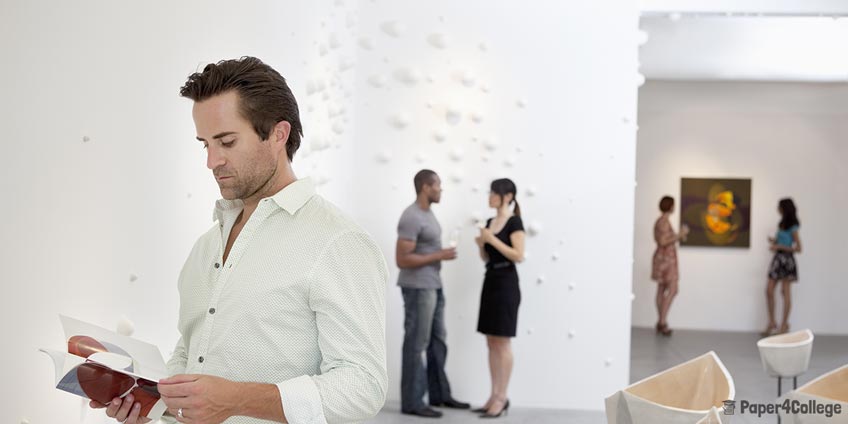 France is an excellent country for education in the creative (artistic) field. All future artists, sculptors, designers, couturiers and so on strive to come here. Is it possible for an international student to enter a French university? Do I need to know their language? How much money to prepare? What place to choose? We will try to answer all these questions.
Artistic Universities
Higher education in France is represented by institutions such as universities, higher schools, and specialized schools. All these institutions can be public and private. Many universities have artistic specialties, as well as there are higher schools and specialized schools of artistic orientation. Thus, those who decided to follow an artistic path along in the mentioned country should familiarize with all three types of opportunities (a total of about 45).
To enter the university, you do not need to take the introductory exams. However, the doors for the holders of the certificate alone are closed. To enter an artistic specialty in a French university right after school, you need to apply through the website of Campus France, while still a pupil, or enter at least after the first year of the university (depends on the level of education chosen). In the second case, the entrant can go to the chosen institution directly or through the above-mentioned website.
At admission to a higher school, it is necessary to pass entrance examinations. This procedure is Very rarely replaced by a contest of dossier and even more so in the case of artistic professions; it is almost always necessary to take exams.
Specialized schools are of great interest to representatives of artistic specialties. One can enter there in the result of the competition of dossiers, introductory tests, or interviews; and sometimes the entrant must go through all three stages. The candidate must have a basic art background, a portfolio of works, and a wonderful French language. Quite often, at a specialized school, two-year training courses are held, after visiting of which the chances to successfully enter increase significantly. A list of all specialized schools for design and art can be found here.
Costs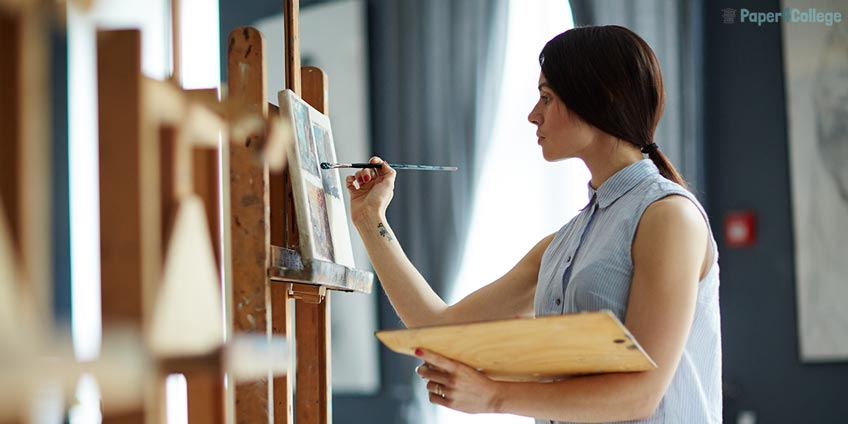 Higher education programs in the discussed country offer both public and private institutions. In the public, one does not need to pay, including foreigners. It is also pleasant that foreign students receive numerous student benefits in full: a place in a dormitory or a subsidy to pay for rentable accommodation, meals in the canteen (for money, but incomparably less than in a cafe), a discount on public transport and cinema. However, every year students must make a student contribution at the rate of € 300-600.
In private institutions, your average costs will be € 8,000-12,000 per year in general. If the training program is English-speaking, the cost, as a rule, increases by a couple of thousand. Yes, you can study in the discussed country in English, but for admission to a state university and for a scholarship, you still need to know the language of the target country at a decent level (high scores on the DALF or TCF test).
Do not forget that money will be required not only for the costs associated with training, but also for everyday needs. It is believed that life in Paris needs at least € 1000 per month, and for a small provincial city, it is enough to have € 600. By the way, do not strive too much in Paris. It is much more difficult to find and rent an accommodation. Moreover, the French themselves do not disdain to study in the province!
Students can work no more than 20 hours a week. To do this, you do not need to get a work permit – a student visa implies it. A scholarship can serve as an additional source of funding.
Scholarships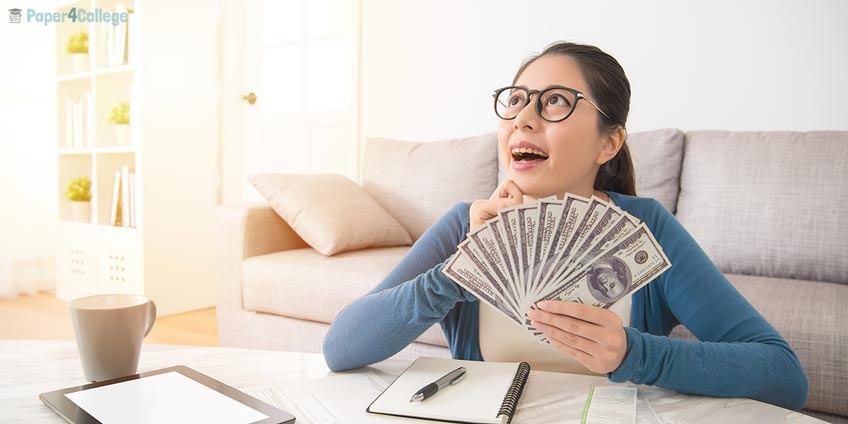 The state, as well as private colleges, offers a variety of scholarship programs, to which both the locals and foreigners can apply, and sometimes only the foreigners. The only obstacle is that the lion's share of scholarships and grants is designed for natural science specialties. But there are several interesting proposals for artistic directions:
Semester grants from the government are issued for no more than 5 months. Application for a scholarship can be applied only by those who have already entered a university. Candidates must write a motivation letter and have knowledge of French or English. Grant holders receive almost € 800 a month, a free visa, insurance, and assistance in finding a place in the dormitory;
Internship in the film school La Femis for young filmmakers and producers of documentary films. An excellent command of French is required;
Scholarship of the University of Lyon for students who intend to study for master's programs is € 1,000 per month for one year. It can be obtained both for the first and second year of the magistracy. The maximum age of the applicant cannot exceed 26 years old at the time of application. The applicant will need to show the proofs of high academic achievements. Applications are accepted from November to January.
The scholarship of the Ecole Normale Superieure for foreign students is also € 1,000 per month. Details on the timing of the application and the requirements for the grant winners are requested by e-mail.
Scholarship to study from an international foundation and annual award of Nadi and Lili Boulanger is addressed to musicians, composers, arrangers, and musicologists in the age from 20 to 32 years old who wish to receive training for Master's and PhD programs. The scholarship is granted for a year, this varies depending on the financial situation of the scholar, and how serious his/her work is for the music industry. Deadline – June 30 of each year. Grant winners are announced in October, but the money is paid only after a year.
Scholarship of the private institute Mod'Art in the form of a 50% discount for training on the Master program Fashion Creation. Financing is provided for one year. Candidates need, among other documents, to present their sketches. If you need additional assistance under your entering the university, apply to this website paper4college.com/order - professional writers can provide you with a motivation letter and help you during the whole studying process.
All in all, France provides a lot of opportunities for students from all over the world, no matter what specialty they choose.
First, there is a real opportunity to receive education for free (or very cheap).
Secondly, its universities give internationally recognized diplomas.
Thirdly, you do not need to spend too much on living if you choose a provincial university (that will not affect the quality of studying process).
Fourthly, the country offers a sufficient number of scholarships for foreign students studying artistic professions. Well, and fifthly, it's France. Where else to indulge in creativity, how not here?
Leave a comment: