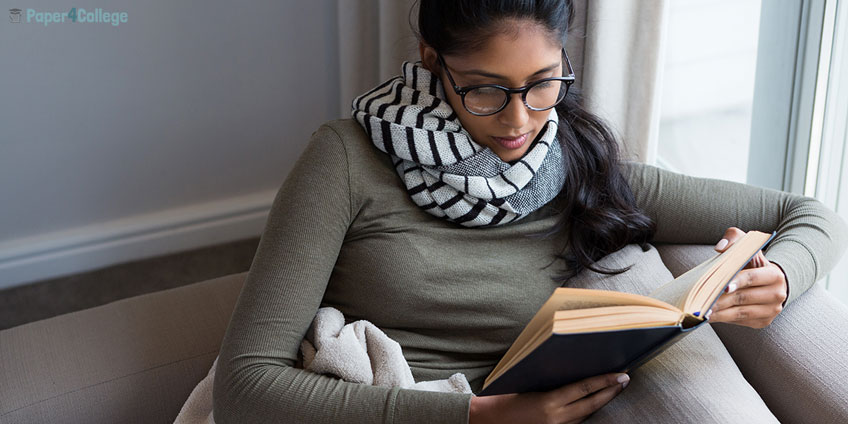 When we get an assignment to write an essay on a free topic, we are often at a loss. But what may be better than free choice? However, here we face a new problem – the choice is so great that we are not able to decide.
That's why our writers would like to throw out an idea to you, which would make a perfect topic of your today's essay – let's write about the ability to listen to music while reading.
Music, like books, is one of the most important components of the culture of humanity. Naturally, the temptation to combine them is very large, but it is not so easy to do it. There are many objections against reading while listening to music. But, on the other hand, if you google for the "music for reading", it will willingly offer you hundreds of results.
Let us see what arguments are put forward by supporters and opponents of combining these two activities.
Cons
Let us start with the opponents because everything is simple here. A lot of people say that they cannot read while listening to music. The main argument is that music distracts from reading, does not allow to concentrate on what they read, interferes with the perception of a text.
Even if music just makes a plain sound background, the brain still processes information it receives from the ears, and thus has to deal with two actions at once. Theoretically, this looks reasonable, but studies confirm this only partially.
Pros
If there are a lot of uncompromising opponents of combining reading and music, then you will see quite few people who, on the contrary, read only with music in their ears. As a rule, proponents of this method of reading put forward the following arguments.
First, you cannot read and listen to just any music. Songs in mother tongue are the least suitable.  Songs in foreign languages make a better accompaniment. And the most suitable thing for reading is instrumental music, without words.
To the question "Does music distract you while reading?" most of the survey participants answered that it depended on music. One study even reported that listening to instrumental music positively affected the perception of a text. In the end, we rarely can find ourselves in complete silence, so why not replace the external noise with harmonious melodies?
Besides, not all books need music. But many of them literally ask for a certain "soundtrack". There is suitable music for every book (or for almost every book), and even for every literary genre.
At the end of this brief coverage of the topic, we would like to ask you if you have ever tried combining reading and listening? And if you have, then how was that? Write about this experience in your essay.
We wish you more interesting books and great music.
Leave a comment: